Janet Napolitano is a distinguished public servant with a record of leading large, complex organizations at the federal and state levels. She served as secretary of Homeland Security from 2009-2013. Before that, she was the governor of Arizona, previously serving as attorney general of Arizona and before that as US attorney for the District of Arizona. She was the first woman to chair the National Governors Association, and was named one of the nation's top five governors by Time magazine. Since 2013, she has served as the president of the University of California.
In How Safe Are We?, Napolitano pulls no punches, reckoning with the critics who call the Department of Homeland Security Frankenstein's Monster of government run amok, and taking a hard look at the challenges we'll be facing in the future. But ultimately, she argues that the huge, multifaceted department is vital to our nation's security. An agency that's part terrorism prevention, part intelligence agency, part law enforcement, public safety, disaster recovery make for an odd combination the protocol-driven, tradition-bound Washington D.C. culture. But, she says, it has made us more safe, secure, and resilient.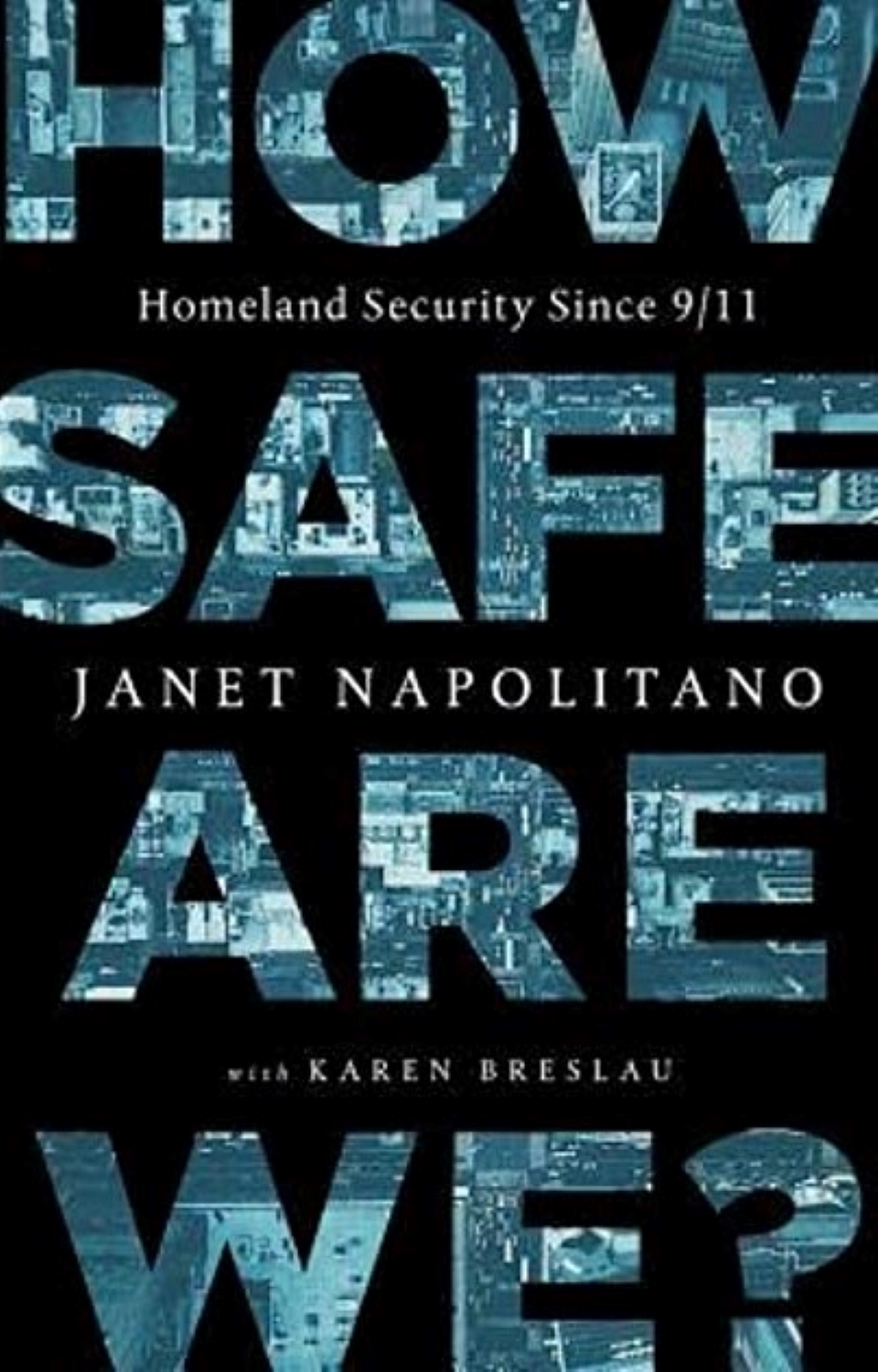 How Safe Are We? Homeland Security Since 9/11 written by former Secretary of the Department of Homeland Security Janet Napolitano with Karen Breslau offers an insightful analysis of American security at home and a prescription for the future. From 2009-2013, Janet Napolitano ran DHS and oversaw 22 federal agencies with 230,000 employees.
https://bernsteinliteraryagency.com/wp-content/uploads/How-Safe-Are-We-by-Janet-Napolitano.jpg
1500
960
Bernstein Literary Agency
https://bernsteinliteraryagency.com/wp-content/uploads/2021/05/Bernstein-Literary-Agency.jpg
Bernstein Literary Agency
2019-03-26 09:00:47
2023-04-04 17:46:28
How Safe Are We? by Janet Napolitano